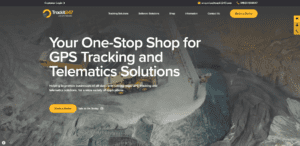 Trackit247 have launched our brand new website! This includes a brand new look & easy step-by-step shopping process. Allowing customers to order online & add trackers straight into their existing account.
Our new website includes new features such as;
Booking Online Demo's
Software Comparison Table
Reviews & Testimonials
Tracking Applications (With Suggested Solutions)
Software Feature GIF's/Videos
Online Guides & Downloads
Mobile App Guide & Download Links
FAQ's
Dealer Location Finder
And Much More!

We highly suggest saving the login platforms directly to your bookmarks/desktop to avoid any disruption. Below are the links for your records;
Asset Platform – https://login.trackit247.com/
Fleet Platform – https://fleet.trackit247.com/
Leaflet Platform – https://leaflet.trackit247.com/
Should you have any issues, please do get in touch with us on email or phone.
01923 608647
We hope you enjoy our brand new website as much as we do, any feedback would be greatly appreciated!
Thank you for your patience.
Regards,
Trackit247 Team