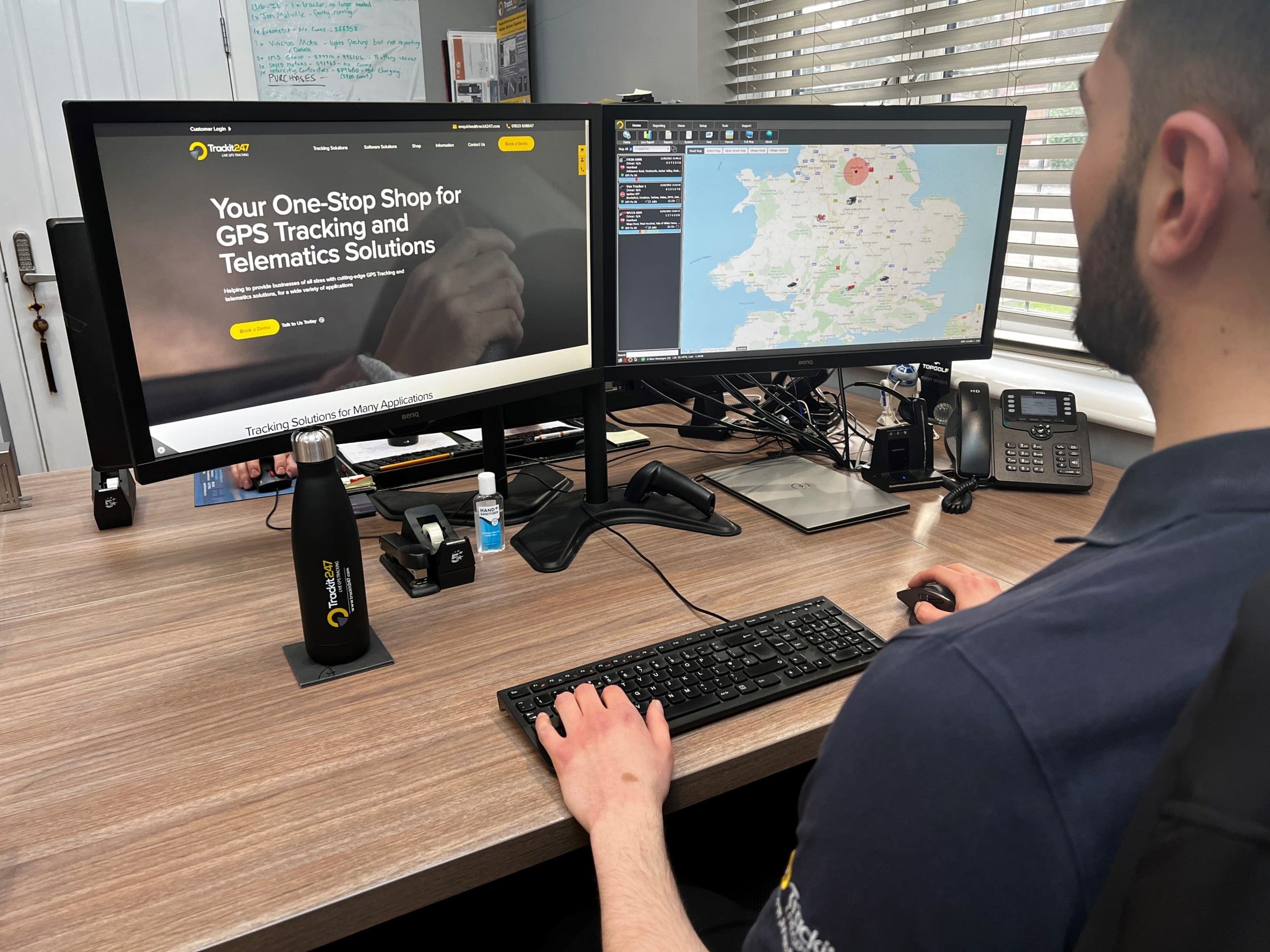 Our Advanced but Easy-to-Use GPS Fleet Tracking Platform
Trackit247 devices work straight out of the box. They are simple, functional & affordable. Simply switch on or wire up your tracker, log in on your computer/laptop, tablet or mobile phone, and track your device immediately.
We give you complete freedom. With low monthly costs for unlimited tracking, we are convinced you will find that our devices meet your expectations. You will find some info about our platform and how we've kept it very simple to use while still providing you with lots of data and control over your devices, below.
Book a Demo
Get in Contact with Us
Main Features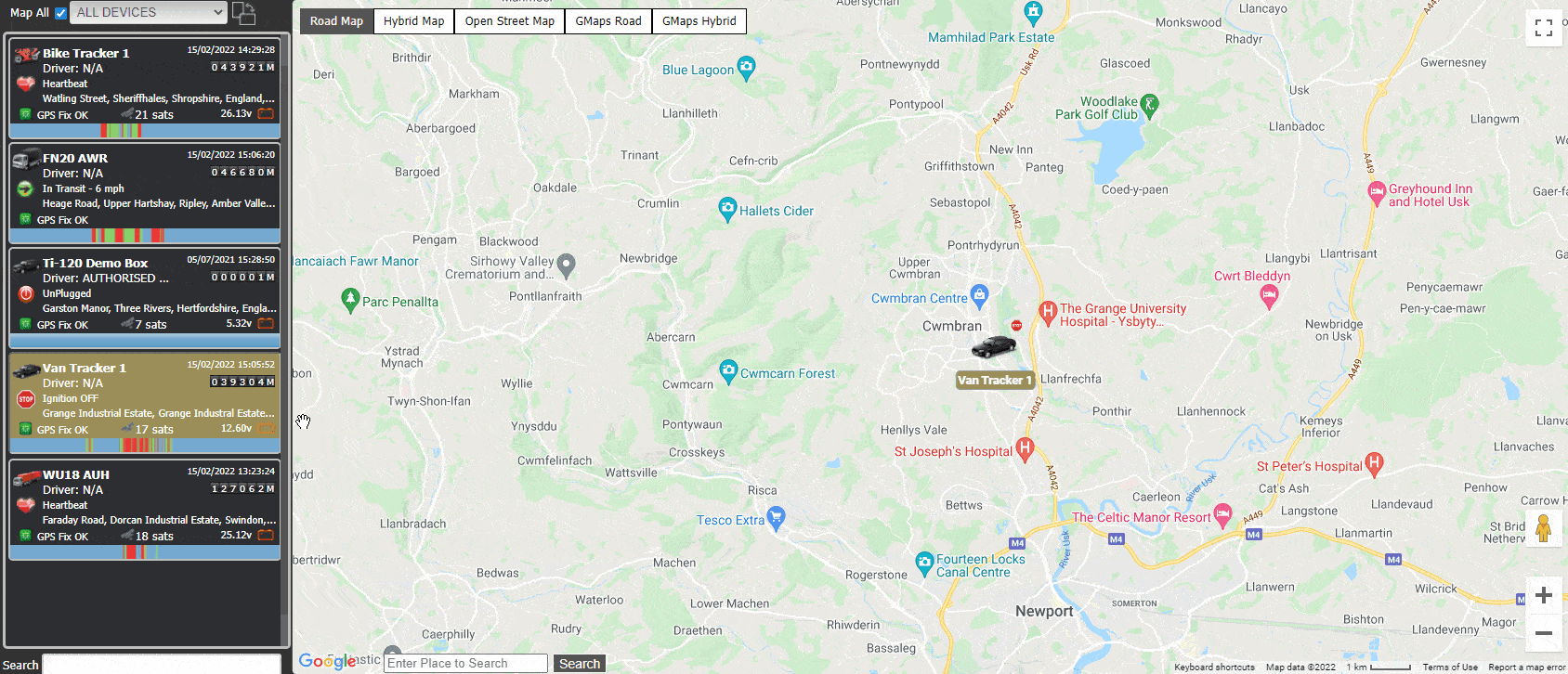 Journey History
View a detailed breakdown of tracking history from the past 12 months. Includes location, date, time, speed, distance and voltage/battery level information.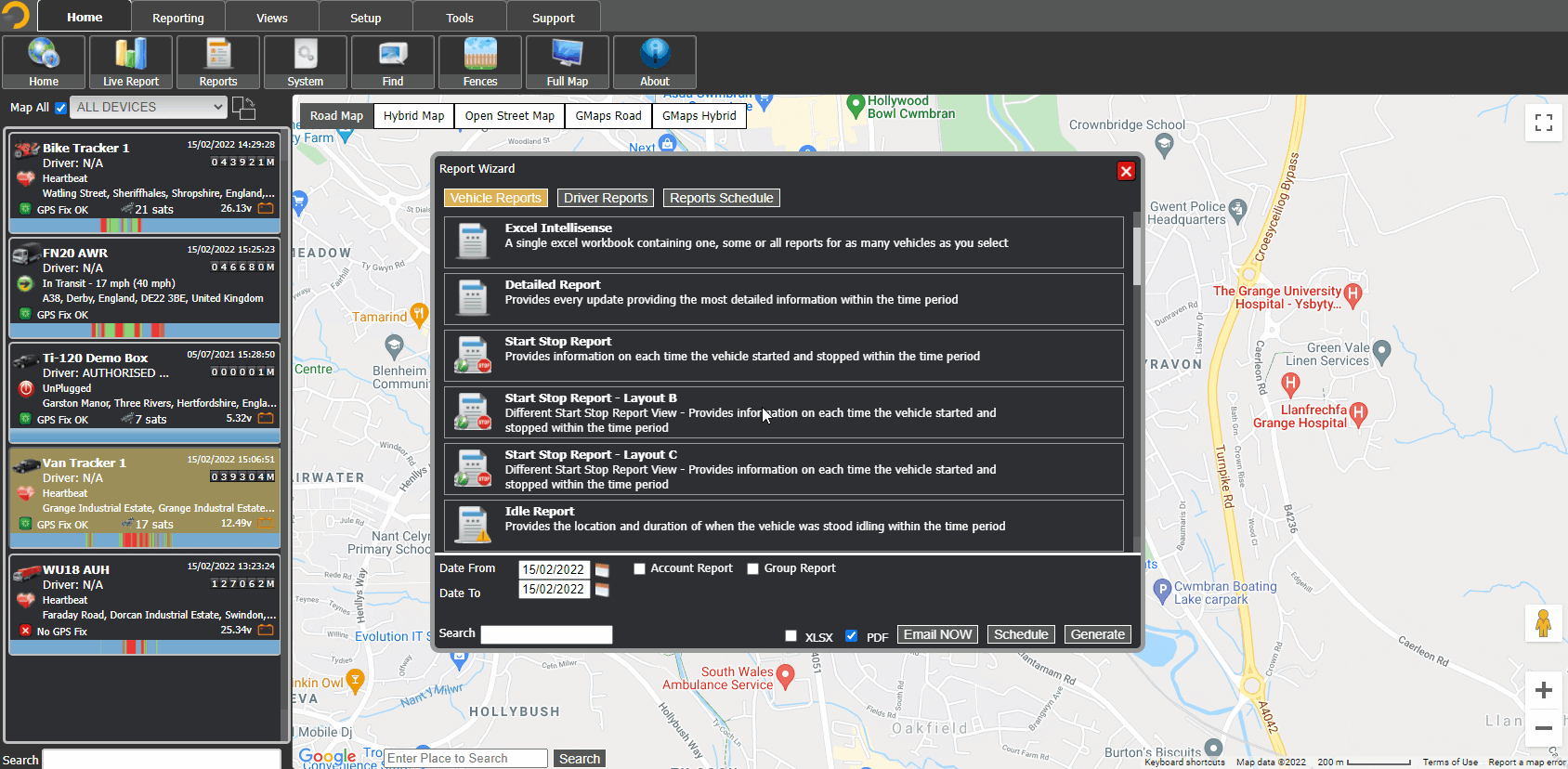 Detailed Reports
A large number of reports allow you to very quickly analyse your Fleet of vehicles and see detailed statistics on driving behaviour, vehicle usage, mileage, start/stops, and more.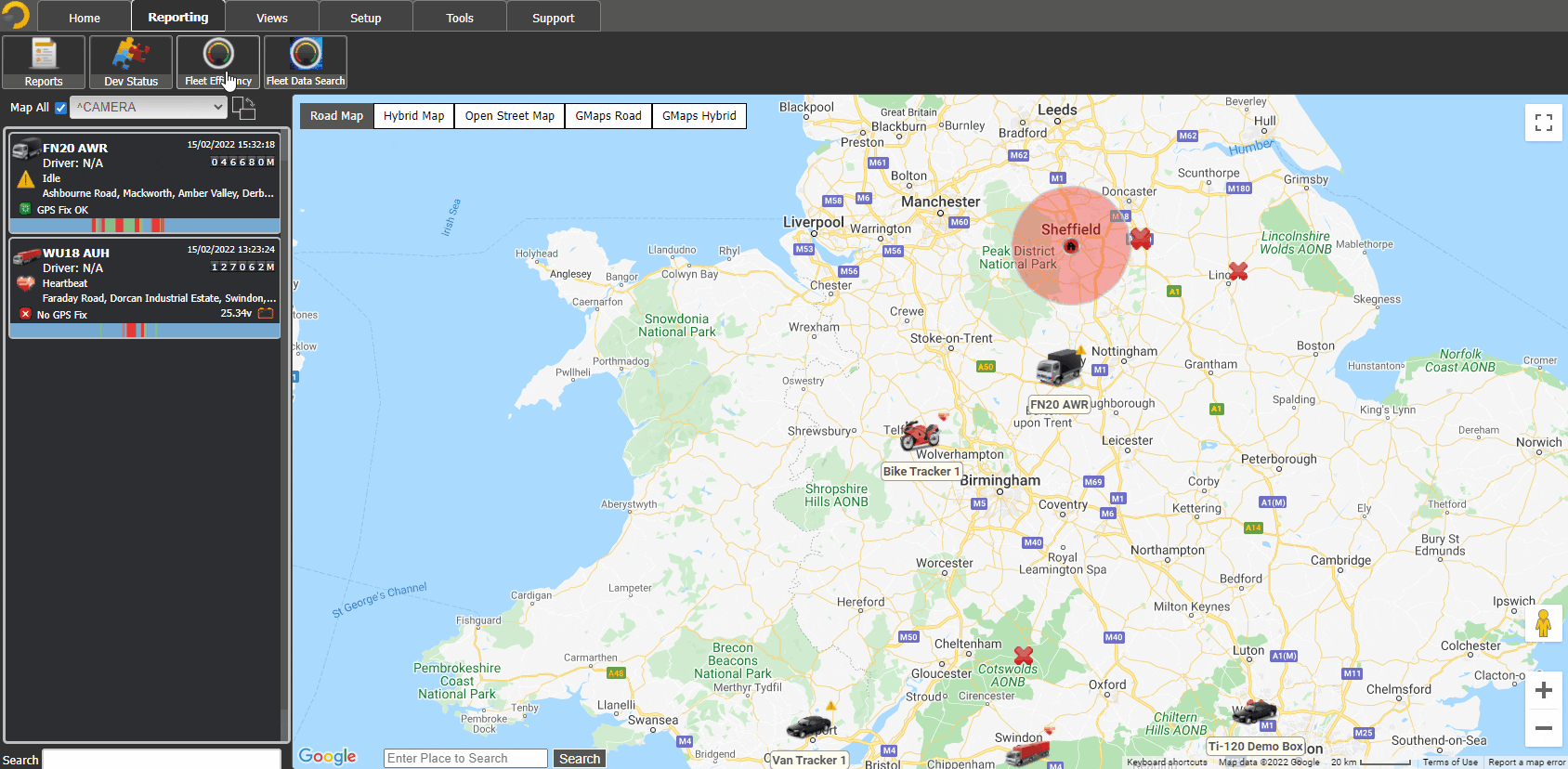 Driver Behaviour
The Driver Behaviour feature allows you to quickly compare a selection of drivers' behaviours in a clear and easy format, which can be printed or saved to file. It will show you a score on Idle Times, Speeding, Acceleration, Braking and Cornering. This allows you to see the worst offenders, and the declines or improvements in driver behaviour over the selected time period.
Grouping
Do you have different branches? Different territories? Group trackers together to keep things organised. Trackit247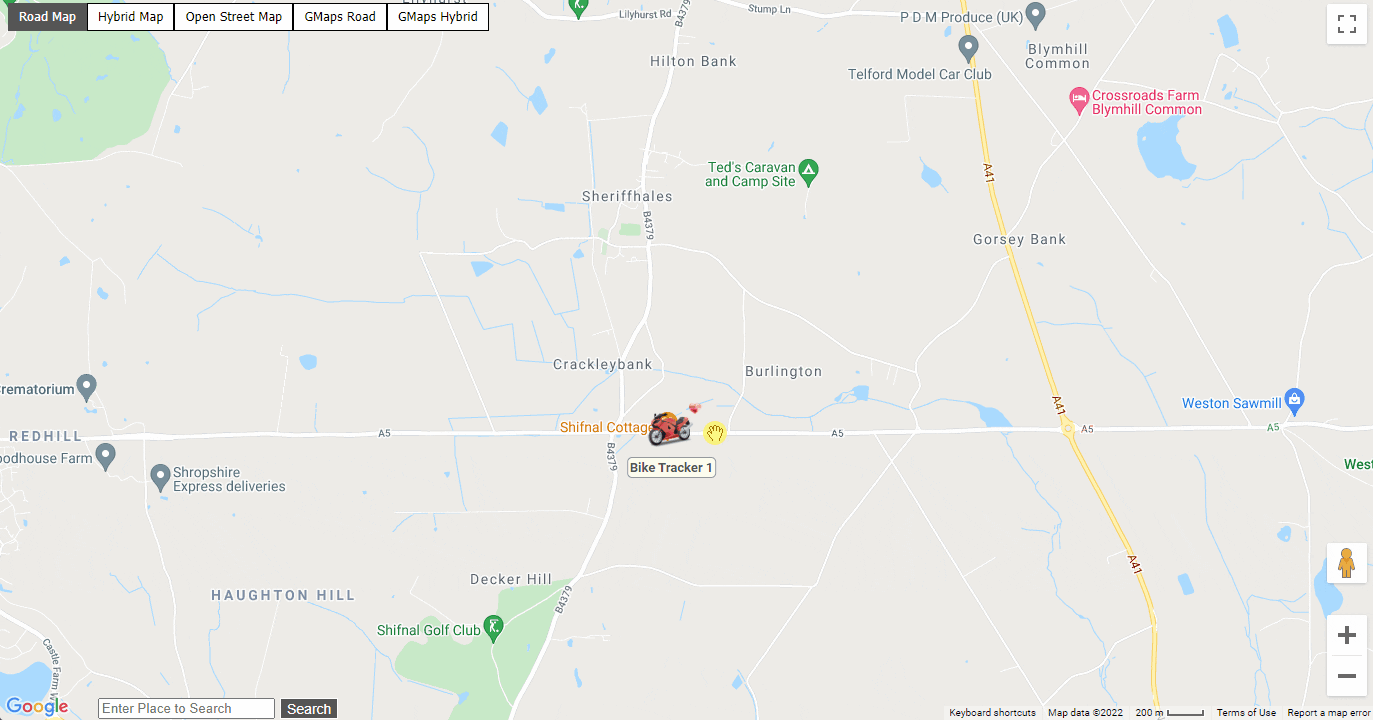 Geo-Fence Zones
Quick, easy & unlimited setup of custom geo-fence zones. These can send email/SMS/push alerts to contacts, if any tracker leaves or enters the zone.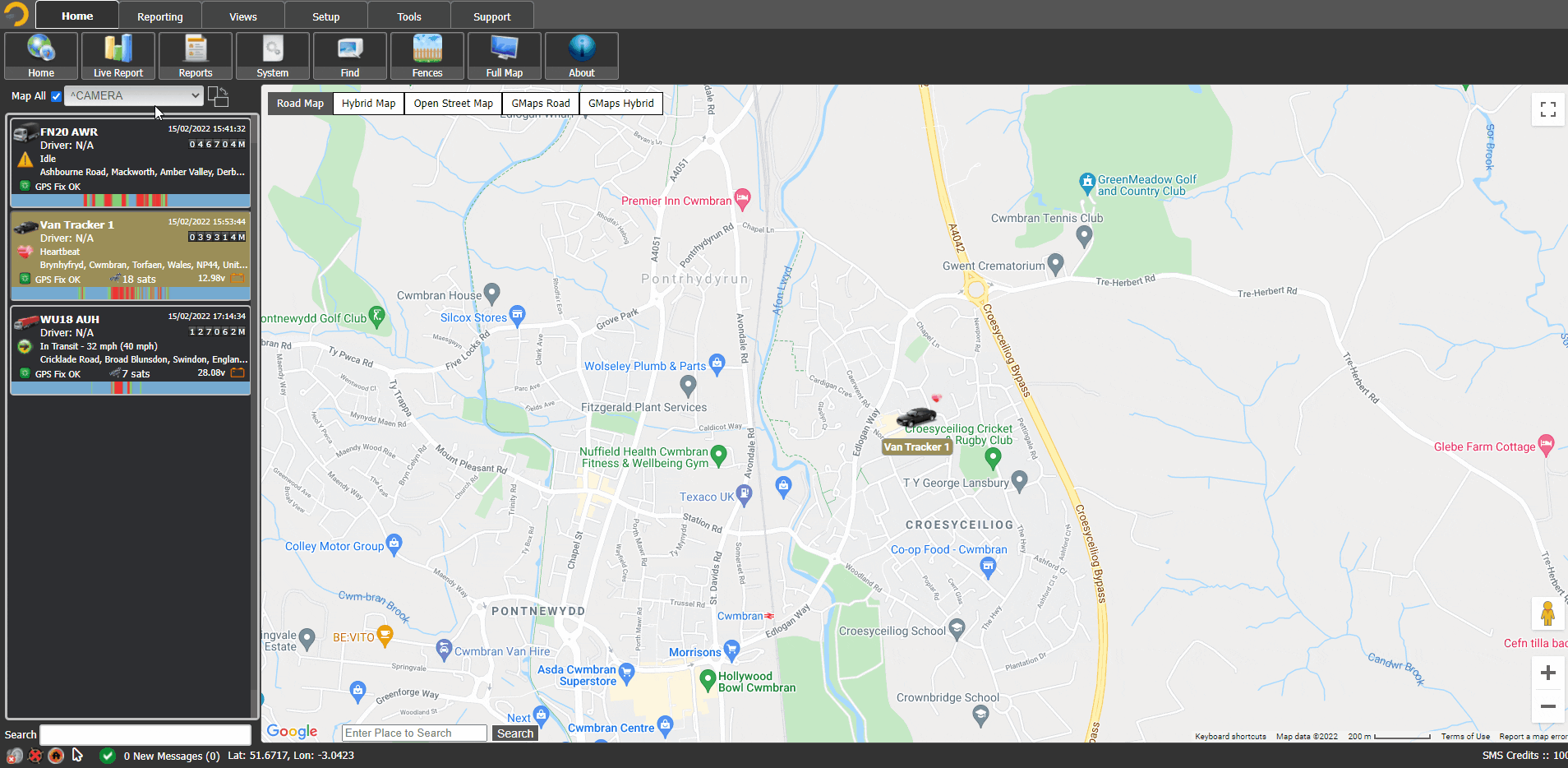 LIVE Visual Report
Our live visual report screen gives you a snapshot of all of the vehicle information and driver behaviour for a tracker from the last 30 days, all on one screen. This includes speed breakdowns and alerts, on-site details, activity logs, transit times, mileages and more.
Dash Cam Available
View tracking information and a LIVE STREAM of your Trackit247 dash cam, in our platform. Dash cams from other brands are also available, but cannot be integrated into our platform.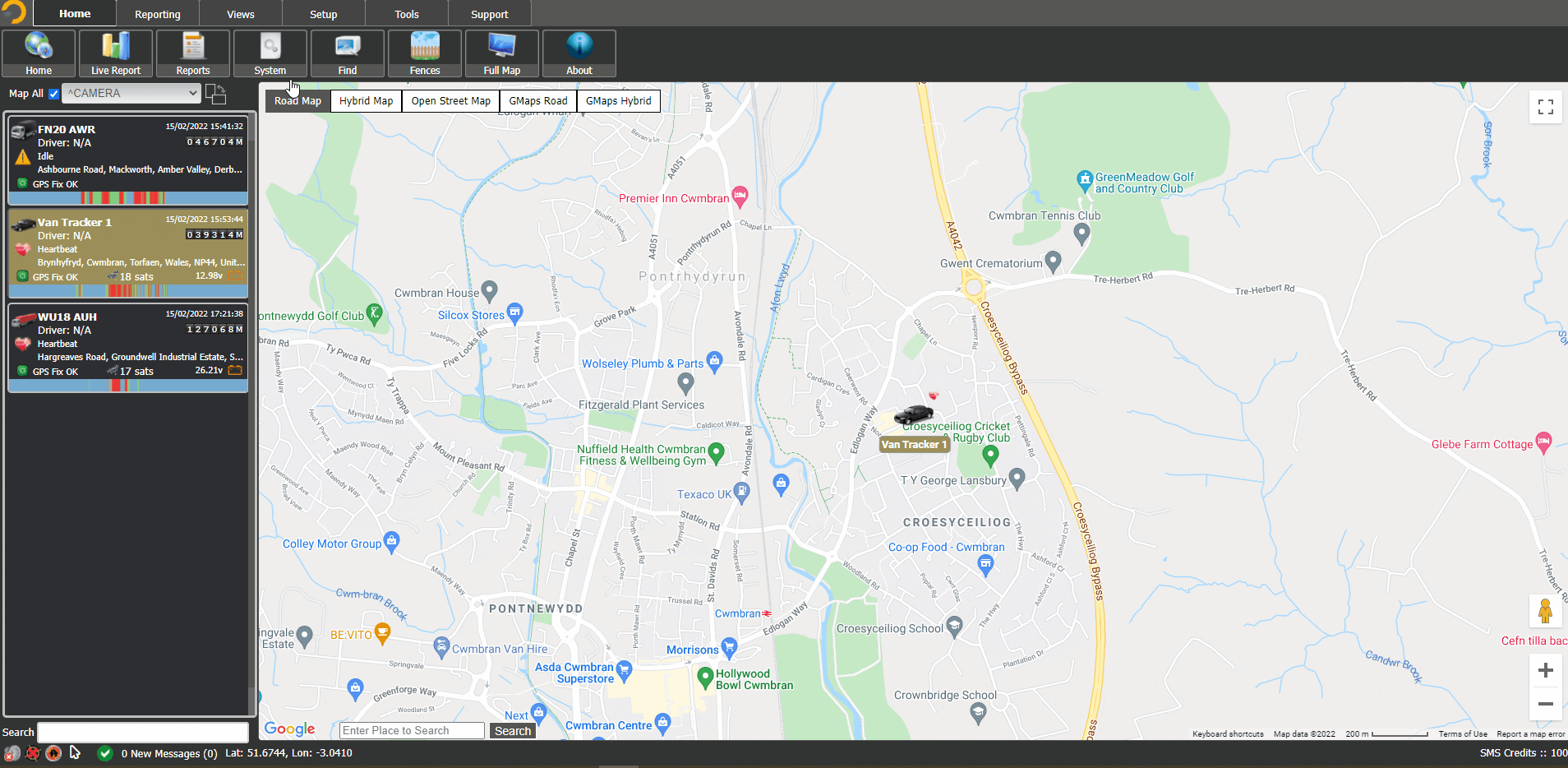 User Management
Have full control over your account by creating user accounts for your staff members. You decide their access level, and which trackers/groups they are able to see.
Additional Features
Journey Costs
Want to know how much journeys are costing you? With our journey costs report we can show you all the information you want to know.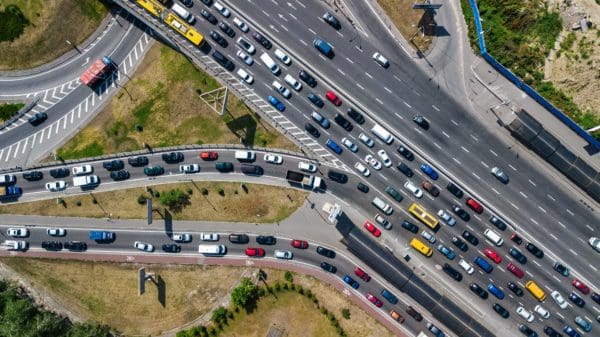 LIVE Traffic
View LIVE traffic information on all major roads, with just one click.
GREEN – Clear traffic
YELLOW – Slow traffic
RED – Heavy traffic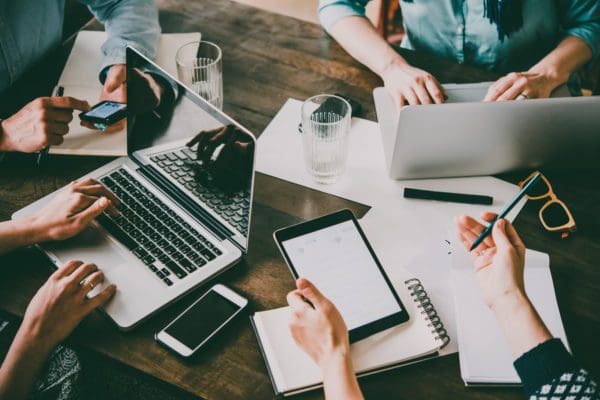 Share Access
Create a custom link to allow someone to view a number of your trackers LIVE, without having to create them an account or give them access to your other fleet information.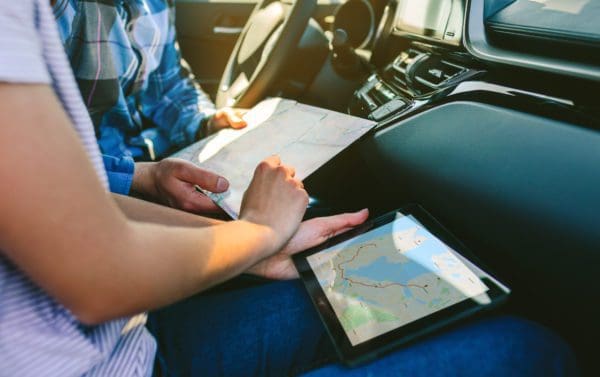 Compare Routes
With a simple click, when viewing your journey history, you can compare the route to the best route TOMTOM is able to calculate. This will show where your business is able to save time and fuel, and allow you to educate your fleet of drivers if required.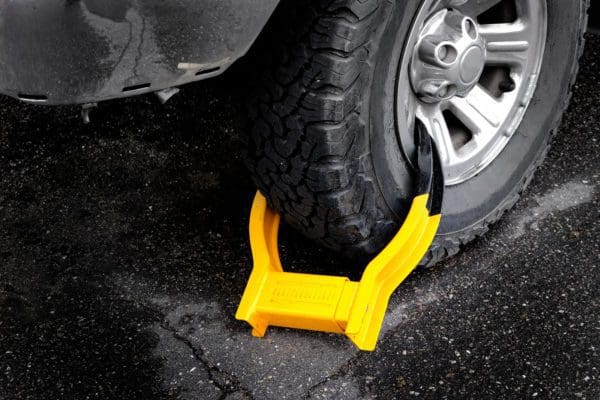 Immobilisation
Worried that your vehicle is in danger of theft? Disable your vehicle's starter motor or fuel pump, at the touch of a button!
Render your vehicle unusable to others.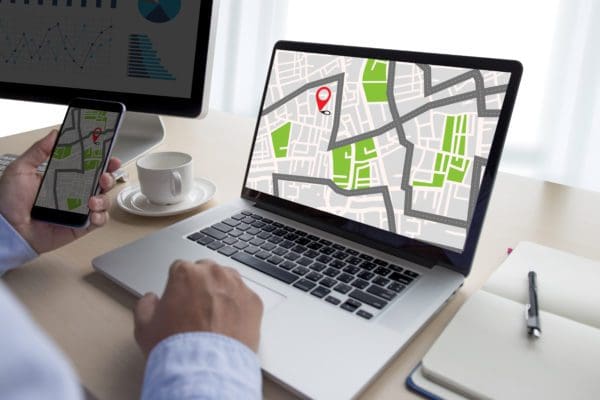 Routing
View the quickest route from your tracker to any post code, or any other tracker in your account. You can also view the closest device from your selected location.
Push Notifications
Be notified of important alerts immediately, via push notification. Saves time and allows you to react quickly to situations which need your attention.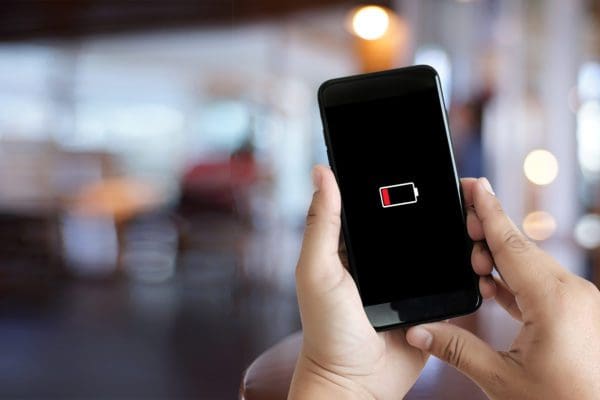 Battery Alerts
Worried that your tracker is going to run out of battery? Need to keep an eye on your vehicles' battery voltage levels?* With our battery alerts, you will be notified if the tracker battery level or vehicle voltage level* drops below your custom threshold, e.g. 20% or 10v (10,000mv).
*Available for wired trackers, only.
Mobile Apps
Away from your computer? That's no problem, with our free mobile app! Available on IOS and Android. Trackit247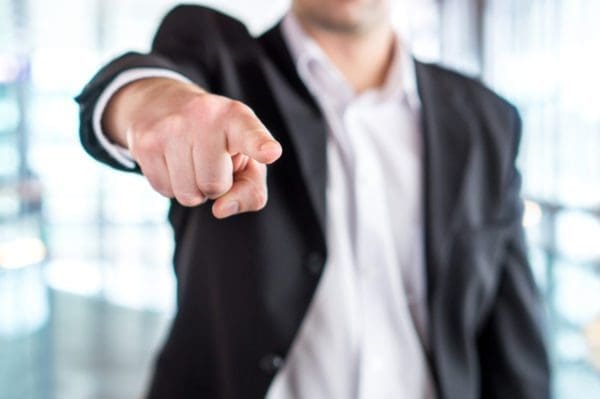 Send Commands
Send commands to your tracker to have control over the situation; no matter where you are! Commands include rebooting the tracker, changing the tracking frequency, and immobilising the vehicle.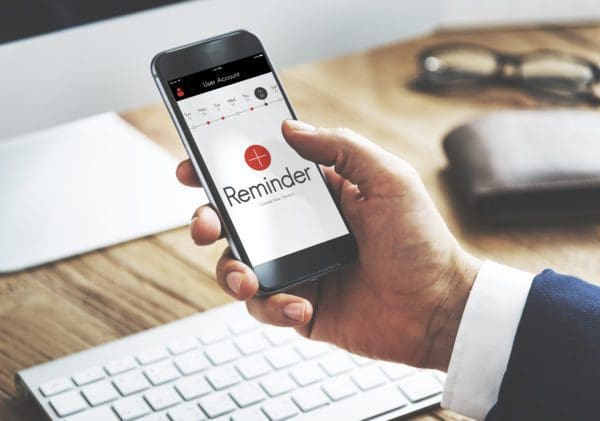 Reminders
Schedule reminders for important dates and vehicle milestones, e.g. MOTs and services. Trackit247Trackit247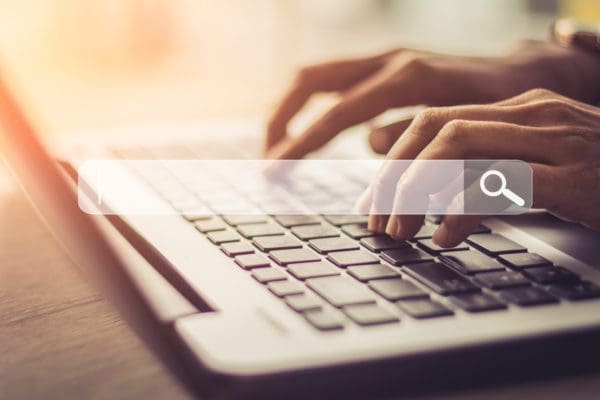 Tracker Search
Draw an area on the map, to search for any trackers which passed through that area within your selected date range. A great tool to use in the unfortunate event of a member of public reporting poor driver behaviour!
The Ti Prime GPS trackers have certainly been successful in recovering stolen assets. Being able to swap them in between assets is quick and easy.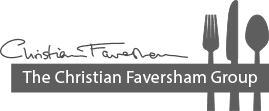 Business owner – Christian Faversham Group
Several years ago we decided we needed trackers on our Fleet vehicles. After much research we found the most flexible, cost efficient and professional service came from Trackit247.com. Whilst at times they were obviously busy the whole team have always been helpful with any queries we had and sorted out any issues promptly. We are […]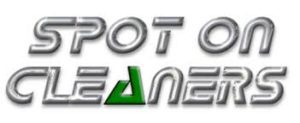 We have purchased a tracker from 24/7, we have had it now for around 8 Months we love it, its simple to use on the app both company directors can access the app from anywhere on their mobile. The monthly fee is also one of the best around, there is always someone to speak to […]
The package offered and prices were good, service and after care very good. There is also no minimum contract period that you have to sign up to. The team at Trackit247 has been very helpful and accommodating to our needs. The trackers are easy to fit, work very well and the navigation on the website […]